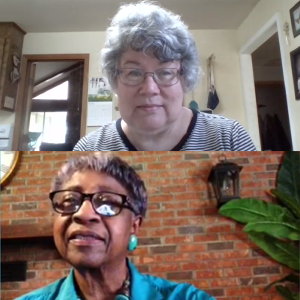 More than 50 years after 1st Cooperative Federal Credit union was chartered, six of the first people to join are still members, and two of them attended the 2021 annual meeting.
Within two months of the credit union's start in 1970, Virginia Salley and Jean Koon were among several dozen people who had joined. They were recognized on March 30 during the credit union's 2021 annual meeting as it celebrated its Golden Anniversary.
Virginia, who worked at Coastal Electric Cooperative, also served as the credit union contact for many years. Jean worked at Mid-Carolina Electric Cooperative. Both joined the credit union on June 1, 1970.
Gasoline was 36 cents per gallon in 1970, the average price for a new home was $23,600, and electric cooperative employees were looking for a consumer-friendly financial institution to serve them. South Carolina Electric Cooperative Employees Credit Union was chartered on April 20, 1970, and by the end of June, 79 employees had joined.
Eleven electric cooperatives and the statewide association were represented at the first organizational meeting, according to the credit union's meeting minutes. Attendees established the number of board members, appointed the secretary and voted on other organizational matters.
In the year 2000, the credit union got a new name — 1st Cooperative Federal Credit Union — and began offering checking accounts and ATM cards.
The credit union welcomed 155 new members in 2020, and 85 were family members of co-op employees or trustees. Almost 2,500 employees, trustees and their family members enjoy 21st century banking services from an institution and people they know.
"We appreciate you passing the word about your exceptional credit union experience to your family members," Board Chairman Keith Avery told the audience attending the annual meeting, held online due to the coronavirus pandemic. "Parents, grandparents, kids, grandkids, brothers, sisters, in-laws — they all can join, and, clearly, many of them are."
Credit union membership is open to electric cooperative employees, trustees and their family members, which includes spouses, parents, grandparents, children, grandchildren, siblings and in-laws. More information is available here.