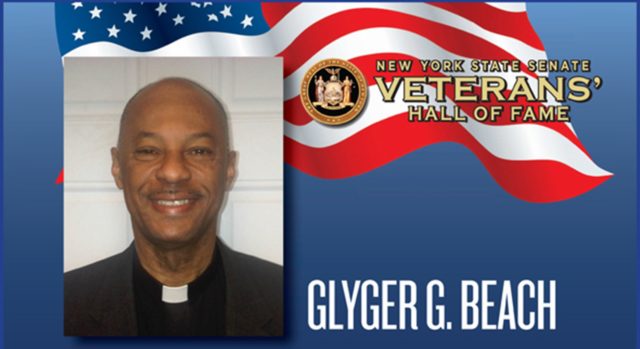 I would guess that 1st Cooperative members are patriotic people who find important meaning in Veteran's Day, November 11. Many of us have a personal reason to pause with appreciation.
My reason is my father, the Reverend Dr. Glyger G. Beach, a retired colonel and chaplain of the U.S. Army Reserve. He immigrated to America from St. Vincent and the Grenadines, an island country in the Caribbean, seeking a better life for his family. He later became a chaplain in the Army Reserve. We were proud to know he was recognized with a Bronze Star, Meritorious Service and Army Commendation medals, an Army Superior Unit Award and a Global War on Terrorism Expeditionary Medal.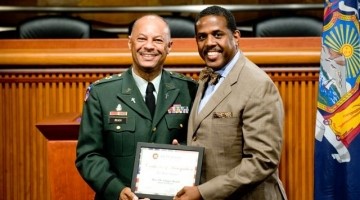 When my siblings and I were concerned that he could be risking his life in Iraq, he responded by proudly saying, "When I go, and if I die, tell anyone and everyone that I willingly gave my life in service to God and the United States of America." We were thankful that he came home safely. That's him in the photo receiving the Veterans Hall of Fame Award from New York state Senator Kevin Parker. Though my father has held many titles over his lifetime, I value the title 'Dad' the most. Today, however, I appreciate his title of Veteran of the U.S. Army, and I salute you, your family members and friends if that title applies to you.
For all those who have served in the military, we at 1st Cooperative thank you.
Ashley Beach Reid
Chief Operating Officer
1st Cooperative Federal Credit Union