Limited time offer: Reduce your credit card interest rate. Pay no transfer fee.
Move your high-interest credit card balance to a 1st Cooperative Visa Platinum card and pay no transfer free and only 6.99% APR* for the life of the balance. Act now. Offer ends April 20, 2021.
DON'T HAVE OUR VISA PLATINUM?
Learn how to get one below.
__________
We wanted our members to have a great credit card that is
free and easy to use
has lower interest rates and
provides a generous awards program.

The Visa® Platinum delivers.

No annual fee to use the card.
No balance transfer fee when you consolidate multiple card balances. Get better terms and a convenient single payment each month.
No cash-advance fee at any financial institution or ATM displaying the Visa logo.
Grace period of 25 days interest-free on all new purchases.
Great rates as low as 8.50% APR.
Online access to review your account and make payments online.
Generous rewards for every dollar you spend for purchases. Earn points that can be redeemed for hotels, airline travel, electronics, gift certificates and more. When you receive your card, be sure to visit uChooseRewards.com

to sign up for great rewards every time you shop.
See application information below.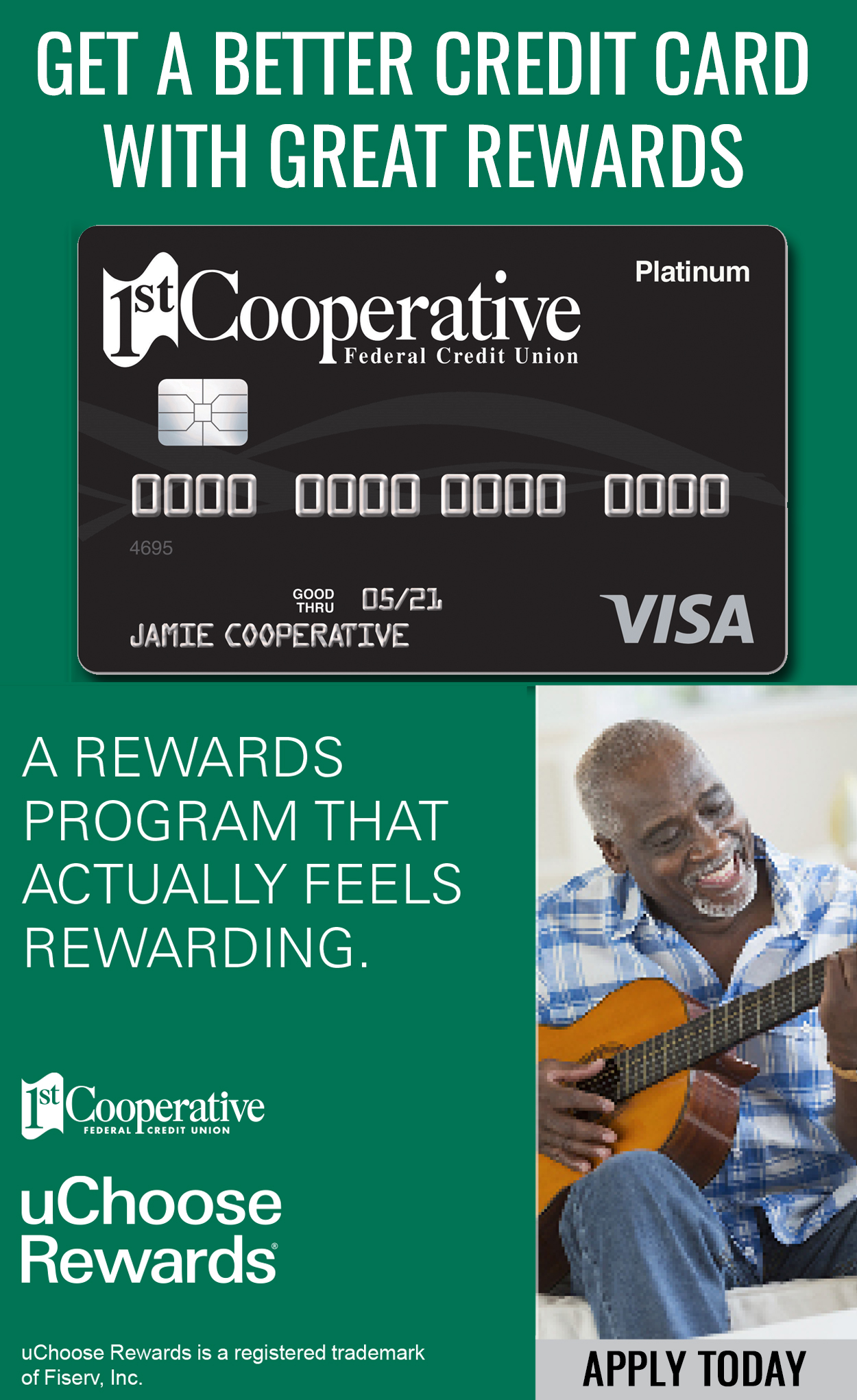 *APR = Annual Percentage rate.
6.99% APR applies to all balance transfers made between 2/1/2021 and 4/20/2021 for the life of these transactions. Normal rates will apply for all transfers made after 4/20/2021. Some restrictions may apply. See credit union for details.